Renovation of an existing double fronted Victorian terrace house and the addition of a first floor bedroom opening out onto a first floor deck. The project included fully integrating the internal living space with the outside living area.
North-facing renovation lowered to garden level occupying the original house footprint to maximize external garden areas. Thermally-coated Solar E glazing and Salvaged Silver-top Ash horizontal timber cladding.
This project involved converting a 3 level office building to a 4 level House. The existing building was stripped out of all walls, an additional level added to provide a Study with decks opening out to the east and west. The design was based on the Clients detailed brief and included maximising the provision of natural light, space and views.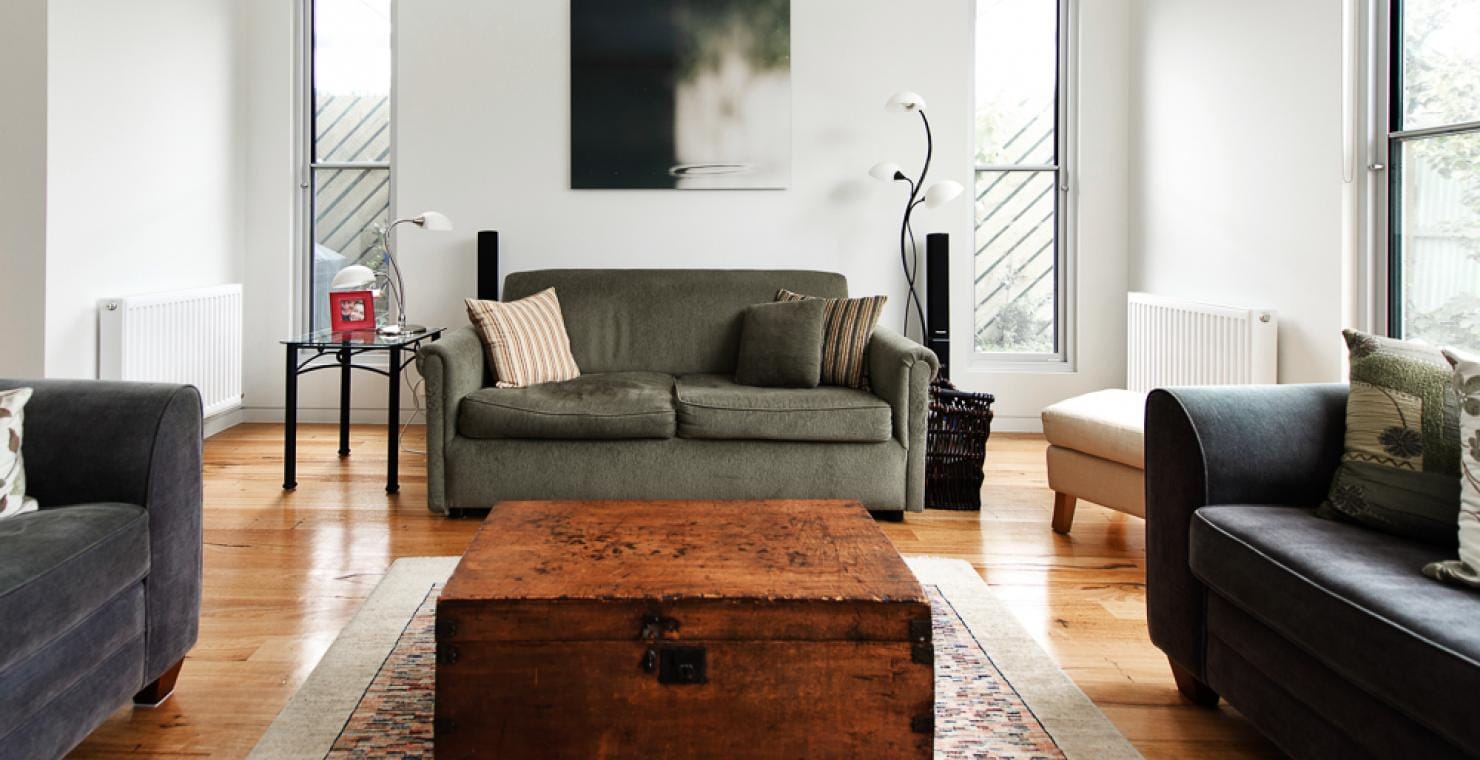 New addition to a single storey house in Richmond provides new north facing living areas to the rear of the building and a new bedroom area.
Boomerang-shaped house plan protects north-east facing battle-axe garden from strong coastal winds. Double-glazing throughout, slab-on-ground thermal mass and radially sawn stringy-bark cladding. Designed in association with Greenpoint Design.
With spectacular, uninterrupted, elevated views over the Derwent River this curved-roof, three-level house steps up the steep, sloping site adjoining a reserve. Environmental features include double-glazing throughout, huge water-tanks under the house, corrugated sheet cladding and a low-maintenance garden.
The renovation to rear of this single-storey Victorian Terrace stepped down the site to achieve light, airy living spaces at the rear with seamless connection to the deck and garden areas.
A West-facing inner urban renovation incorporating a "defensive" approach to climate control with external blinds and 2.5m eaves projection. Slab on ground for seamless house/garden transition and thermal mass floor.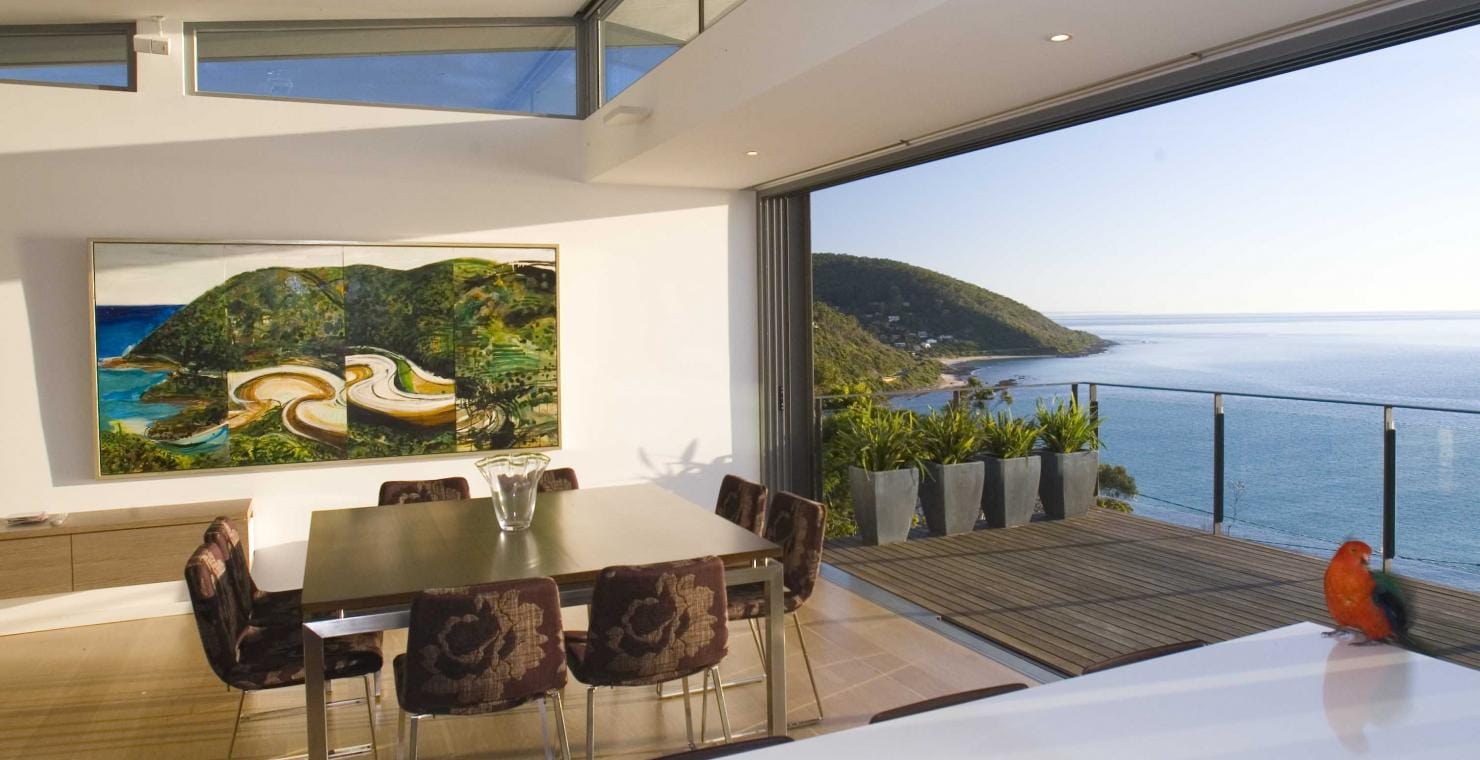 With Bass Strait on your doorstep, the new house replaces a tired, 50's weatherboard beach shack much-loved by the family. The equally-loved replacement is a butterfly-roofed, three-level house that steps up the extremely steep, well-landscaped site with spectacular, uninterrupted, elevated ocean views.